Art Exhibition On Motherhood
Art Exhibition on Motherhood:
Celebrating and Supporting Women as Mothers, Workers and Nurturers!
WABA's 20th Anniversary & Fundraising
(World Alliance for Breastfeeding Action)
Officiated by YB Lydia Ong Kok Fooi
Penang Executive Councillor
for Youth and Sports,
Women, Family and Community Development.
Date : 22nd May 2011 (Sunday)
Time : 6.00pm
Venue: Galeri Seni Mutiara
118, Armenian Street, 10200 Penang.
Daily / Time:
22nd May 2011 – 12th June 2011 11.00am – 6.00pm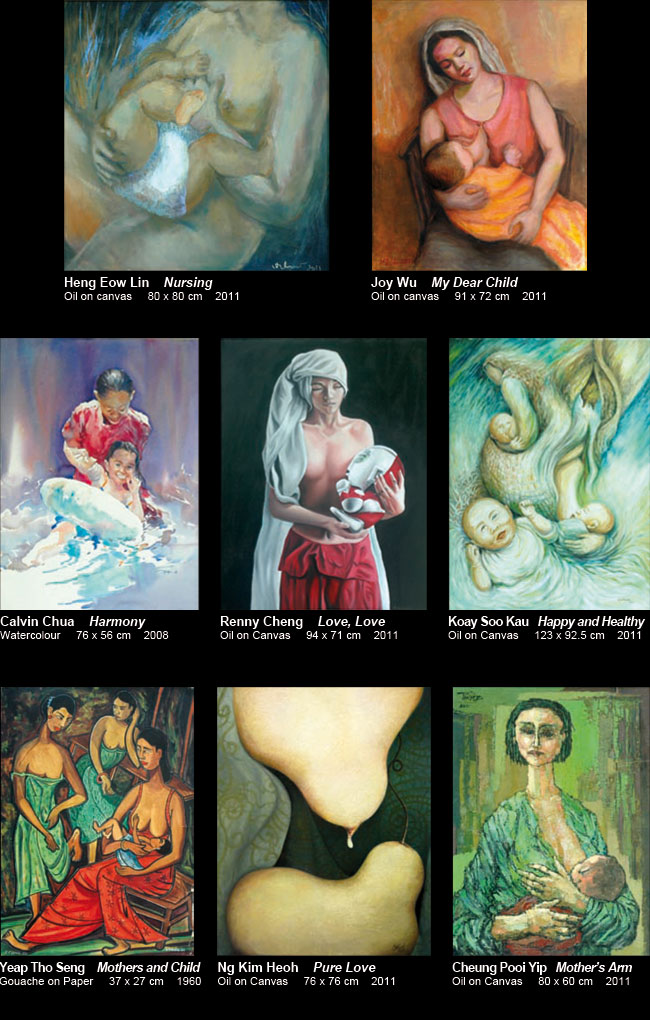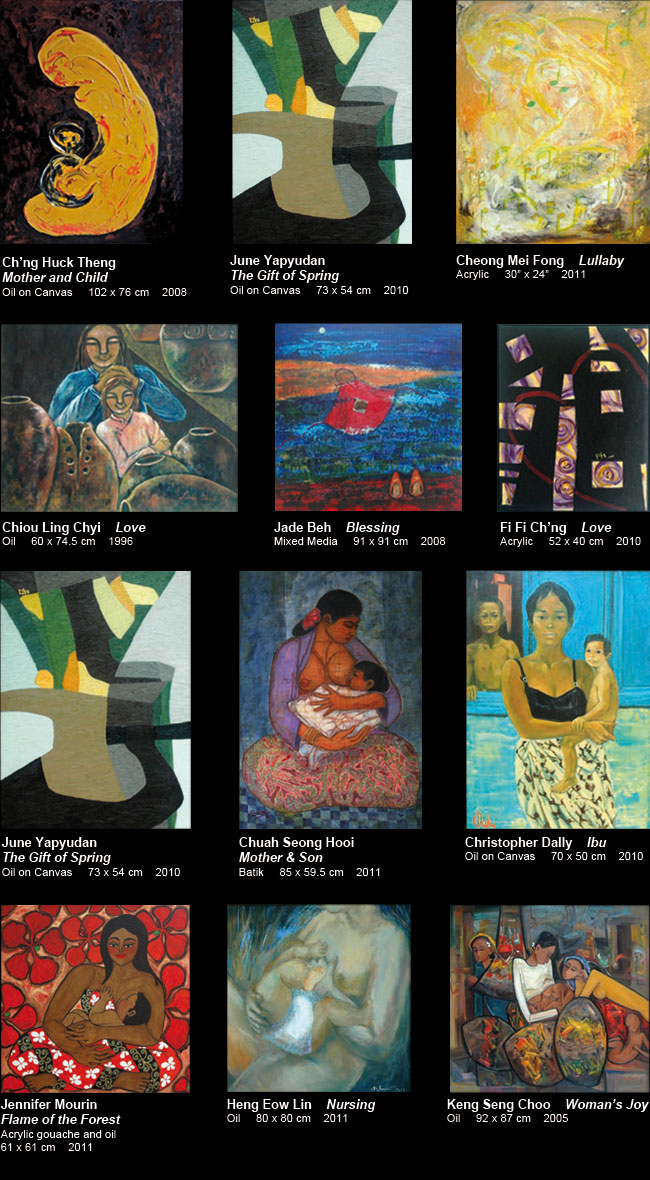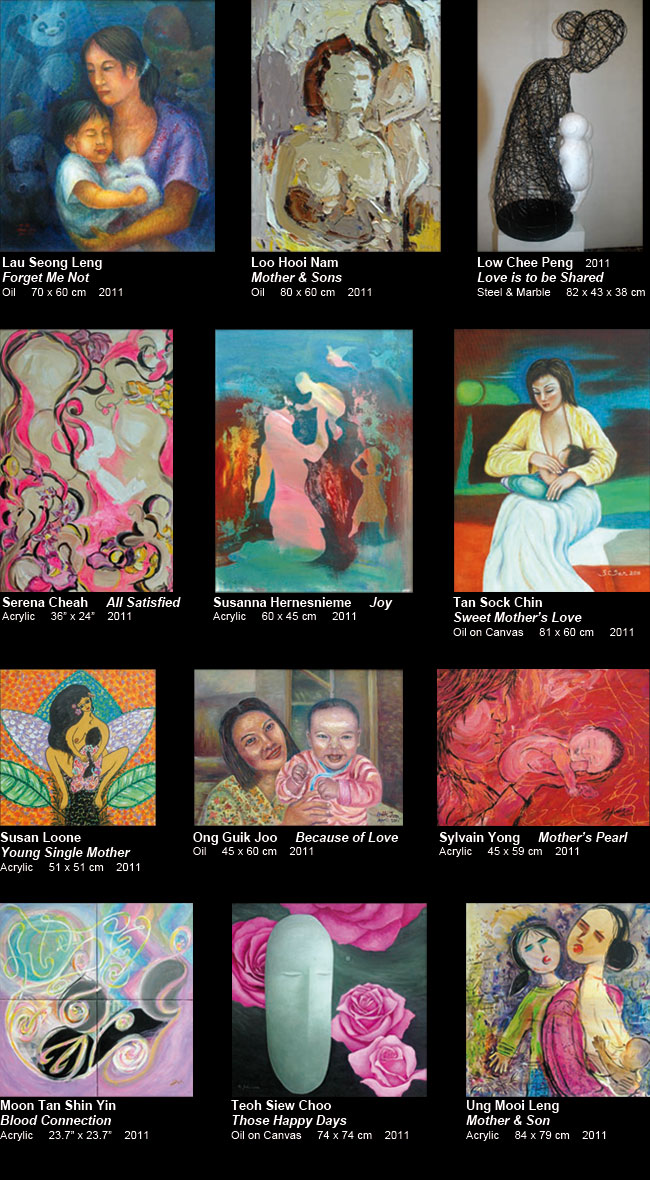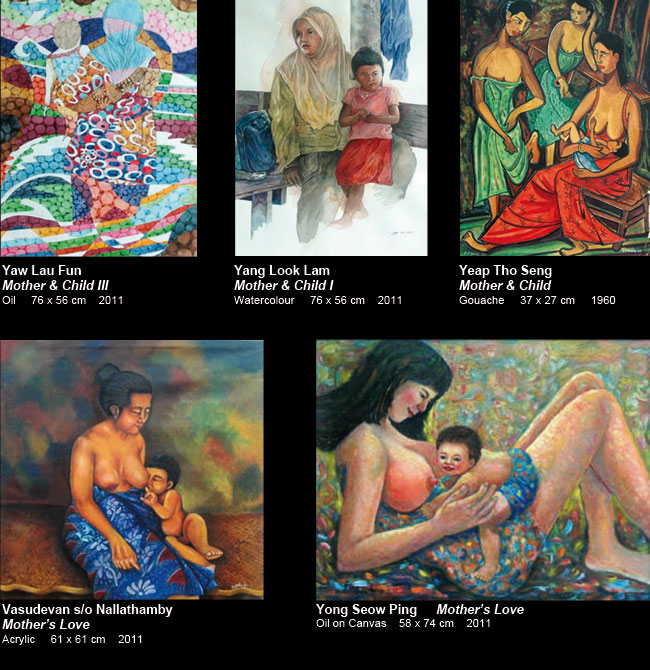 These works of art are for sale at the Galeri Seni Mutiara.
For information please contact: koaysookau@gmail.com